Looking to add a true big man in the 2020 signing class, Coach Bruce Pearl and the Auburn Tigers got just what they were looking for on Thursday when 3-star Dylan Cardwell committed to the program over UConn, Georgia, Tennessee, Vanderbilt and others, strengthening what was already a Top 10 class nationally.
A 6-10, 220-pounder from McEachern High in Powder Springs, Ga., Cardwell is ranked as the No. 150 player in the country in the latest 247Sports Composite rankings.
God's Plan young man you said it yourself... blessed to finally say that I'm committed ???? WAR EAGLE?? pic.twitter.com/4ksKZVTAO7

— Dylan Cardwell (@Dylanupnext__) May 7, 2020
A teammate of Auburn 5-star point guard signee Sharife Cooper, Cardwell is a big man with plenty of game, but because he was ruled ineligible as a senior after transferring to McEachern, college teams didn't get an opportunity to see him play as a senior.
A man who has seen plenty of Cardwell is McEachern Coach Mike Thompson. Watching Auburn closely the last few seasons and seeing the impact that big man Austin Wiley had on the Tigers, Thompson believes Cardwell can do the same types of things in Pearl's system when he gets on campus.
"With Austin, you really had two different teams," Thompson said. "The one team when Austin was in the game and a completely different team when he wasn't. I think Dylan would kind of bring the same kind of thing to them. He's a guy you can put on the low block and just use him there.
"But I just think he has a little more ability than Austin at stepping out and shooting. That might keep him on the floor in more situations. I don't know that — I just see that. He can block shots and change some shots. And he can get off the floor and jump, get a lot of rebounds. He's a pretty complete dude."
With the addition of Cardwell, Auburn moves to No. 8 in the team recruiting rankings for the 2020 class. He joins a class featuring Cooper, 4-star forward JT Thor, 3-star forward Chris Moore and 3-star guard Justin Powell.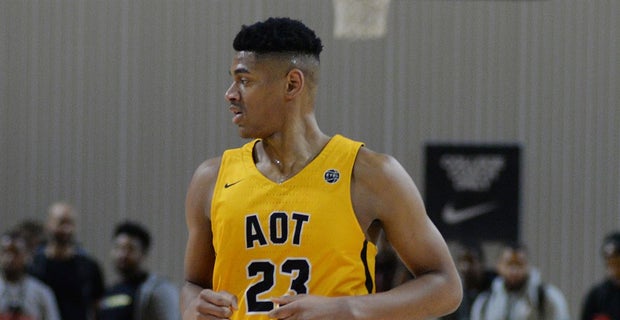 *** Subscribe: Receive the latest Auburn intel and scoops***
*** Get FREE Auburn breaking news in your inbox ***
Subscribe to Inside the Auburn Tigers Magazine and Football Newsletter
">247Sports